Our Mission
Our mission is to maintain our reputation as a contractor that builds plumb, square and level poured concrete foundations, and to continue providing our customers with an outstanding level of service.
Focused on delivering quality poured foundations in a timely manner, we pride ourselves on providing unparalleled accuracy, precision and attention to detail with every foundation. Our knowledge of the proper building materials and use of extensive steel reinforcing – combined with our priority to work only with reputable materials suppliers – ensures every foundation we build is constructed stronger than the minimum code requirements, providing homeowners and builders with the peace of mind that their foundation was built to stand the test of time.
To build the most accurate foundations, the walls must be plumb, square and level. This ensures that your new home construction is started on the right foot. If the foundation isn't plumb, square and level how can the rest of the house be?
Our History
Precise Poured Walls was founded in 2002 in an effort to meet the rising demand for poured concrete foundations in Southeastern Wisconsin. Even though we can still be considered a "new" company, our owners are not strangers to the poured foundation industry – Mike Mogensen, one of our founders and owners, has been in the poured foundations industry since the early 1980's when poured foundations were first recognized in the local area.
Our Partners & Affiliations
Six Reasons You Should Choose Precise Poured Walls
Precise Poured Walls is owner-managed and owner-operated for greater accountability. Our owners can be found on any given job at any given time ensuring that all of our foundations are built to the company owners exacting standards.
Precise Poured Walls has an outstanding reputation. Local builders and rough carpenters (the people who build directly on our product) know us as a company that builds quality foundations with extreme precision and accuracy. Time and time again we receive referral work from rough carpenters because they know that if the foundation is constructed properly it makes their work easier with less headaches.
Precise Poured Walls stays current with continuing education. Knowledge of the latest in building products and techniques is passed along to the homeowner to create a better and more cost effective foundation.
Precise Poured Walls has over 100 years of combined experience in the industry.
Precise Poured Walls builds quality foundations – efficiently and on schedule.
Precise Poured Walls is your one-stop shop for all your masonry needs. In addition to foundations, we have divisions that install concrete flatwork (basement floors, garage floors, driveways, patios, sidewalks etc), exterior masonry veneer and stone work, decorative concrete, and material placement.
Our Founders
Our founders alone – not to mention our employees – draw upon over 100 years of combined experience to construct the most accurate, quality-built foundations in Southeastern Wisconsin.
Mike Mogensen
Principal Owner
Read Bio
Mike is undoubtedly an industry leading figurehead and a concrete construction expert. With 46 years in the masonry trades he has been around SE Wisconsin construction projects longer than most others can claim. Mike's roots were firmly planted in CMU block masonry when he founded his first business in the 1970's. Soon after going into business he added concrete flatwork and poured concrete foundations to his list of available services, teaching himself the new trades as he progressed along. As one of the first companies to offer poured concrete foundations in the SE Wisconsin region, he quickly became recognized as the premier supplier of quality foundations. Never one to turn away a new challenge he gained accolades in the field by voluntarily taking on the work that proved to be too challenging for other providers to take on.
As a business owner in the industry for over 40 years, few others have had a more astounding impact on the industry as a whole. Mike has employed hundreds throughout the years and is responsible for progressing the trade in the region into what it is today. By mentoring and sharing his knowledge he has personally supported and guided others to start their own businesses in the industry.
Mike was instrumental in starting and developing Precise Poured Walls and intends to offer his support and knowledge to ensure it's continued success.
Tim Mogensen
Principal Owner
Read Bio
Tim has been working and successfully operating a business in the masonry construction industry for over 20 years. Tim's area of expertise lie within the masonry veneer and CMU block laying trades. He successfully completed a brick laying apprenticeship at MATC where he showcased his abilities by placing 2nd in the program sponsored brick laying competition 2 years in a row. Through the completion of his apprenticeship he also gained valuable experience in the areas of blueprint reading, applicable building codes and construction ethics.
Most recently, he has used his certified financial background to oversee the company sponsored 401k retirement plan. He encourages qualified employees to secure their financial futures by outlining the company's retirement plan options when they become available, along with helping guide them through the selection process of plans and entrance into one of the company's most sought after fringe benefits.
Tim continues to use his experience and background to make Precise Poured Walls successful.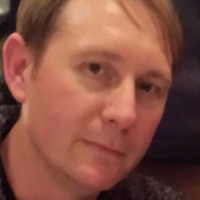 Bob Mogensen
Principal Owner
Read Bio
Bob has been with Precise Poured Walls since the company's inception in 2002. As one of the principal owners, he helped launch the start-up business and grow the company into what it has become today. His daily responsibilities include: Business Development, Project Estimating, Value Engineering, Project Planning/Management, as well as, Operations Management for the concrete flatwork and footing divisions. In 1997, he honorably obtained a B.S. in Structural Engineering from the University of Wisconsin-Milwaukee.
Bob is 100% committed to the success of Precise Poured Walls and continues to stay abreast of the changing industry by attending continuing education seminars in relevant field topics and obtaining industry recognized qualifications such as the ACI Flatwork Finisher Certification.
Read Bio
Jim is no stranger to hard work. Jim grew up working on the family farm. In 1984 Jim began his journey working as a laborer for block and concrete foundations. Jim has over 30 years of experience working in concrete including both residential and commercial. Jim's work ethic is what puts him ahead of the rest in quality and precise work.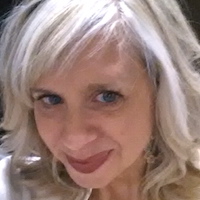 Jean Mogensen
Business Office Coordinator
Read Bio
Being a team player for Precise Poured Walls is what I enjoy. Working with concrete suppliers, lien waivers, conveyor material placement invoicing, payroll and employment opportunities with Precise, are some of the duties I perform. I enjoy meeting new people, and learning from others in our trade field. I have learned a lot through Bob and will continue to grow upon that knowledge and continue to make Precise Poured Walls successful. Thank you for viewing our site and I will make every effort possible to help you in any way.